Need Lawn Care or Lawn Maintenance Services in Sydney ?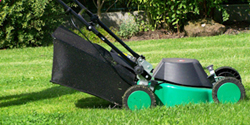 A1-Lawncraft are the Professional Lawn care Services in Sydney, Our Lawn Care Specialist Can Help you to Keep your lawn Clean and attractive maintenance,no matter is too big or too Small.We will Ensure your Lawn always looks its great!
A lush, well-manicured lawn is one among those features that helps define the aesthetic sense of your home/office surroundings. There are a host of benefits that are associated with our extensive lawn mowing, lawn fertilizing & spraying services. Through our lawn Care Service in Sydney, we keep your lawn looks attractive. At the same time this valuable service will help eliminate some of the pest and debris from grass to keep your lawn healthy. Our mowing can be judged by the mowing height & mowing frequency of your grass. Our spraying service increases the appeal of your lawn Care. The lawn fertilizing service provided by us will reduce the chances of weed growth. It will also strengthen the roots of your grass by bestowing a vibrant green look to your home/office surroundings.
Let us maintain your lawns attractive while you spend more time with your friends and family members and do the things which you like . We care for all your lawn care needs. Our trained team works to enhance the feel and look of your home and backyard areas. A1 Lawncraft targets on providing high-quality services for lawn mowing in Sydney at a reasonable price.
Call us Now on 0439 264 601 for delighted lawn Care Services in Sydney.
Elizabath Hills - Edmontion Park - Hoxton Park - Casula - Chipping Norton - Greystains - Auburn - Five Dock - Abnortsford - Lilyfield